Portable Sports Coverage

Watching sports on TV has never been more portable. The games availability is not suitable anymore with the monopoly of cable channels. Now with arabsports.tv you can watch games live on your laptop! our Service is ideal for the frequent traveler in long airport waits and train rides, it is ideal also for the Arabs who live in the West. Get instant access to the hot sports coverage on the net directly on your laptop from any location!
Smart Viewing Technology

With an attractive, intuitive interface based on Flash Media Player technology, you won't have to look elsewhere. Installation of flash player is just 30 seconds. Easily adjust player to watch the game in Full Screen mode or to fit any window size. Connect your PC to your widescreen TV and improve your home entertainment system with the finest sports coverage.
Easy to use Connection & access

All you need is your PC and an internet connection - no additional hardware or software is required. After just, 2 minute registration proccess you'll access to your account then begin watching your preffered game. No more boxes, codes, or cable connections needed – our Online TV Player is entirely hassle-free!. your satisfaction is our goal!
FREE SPORT LIVE TV CHANNEL



HD TV SPORT CHANNELS (FREE OF CHARGE)
FIFA WORLD CUP BRAZIL 2014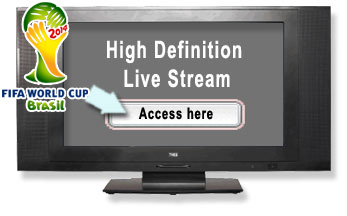 Worldwide Sports Online

Get the best online sports coverage on the net directly on your PC! You can watch now all live matches, international broadcasts and famous championships in High Quality Definition (HQD)! You don't have to miss another big game! If you're looking for a specific leagues or games; Arabsports.tv can provide you with; Arabsports.tv was founded to provide people looking for online access to watch their preffered games with the lowest cost possible. you'll be completely satisfied with our services. We guarantee it.